Condominium Retirement Living
It feels like home because it is your home.
We've designed Hearthstone so there are as few compromises as possible in the move to retirement living.
Our goal has been to create a great place to live your life.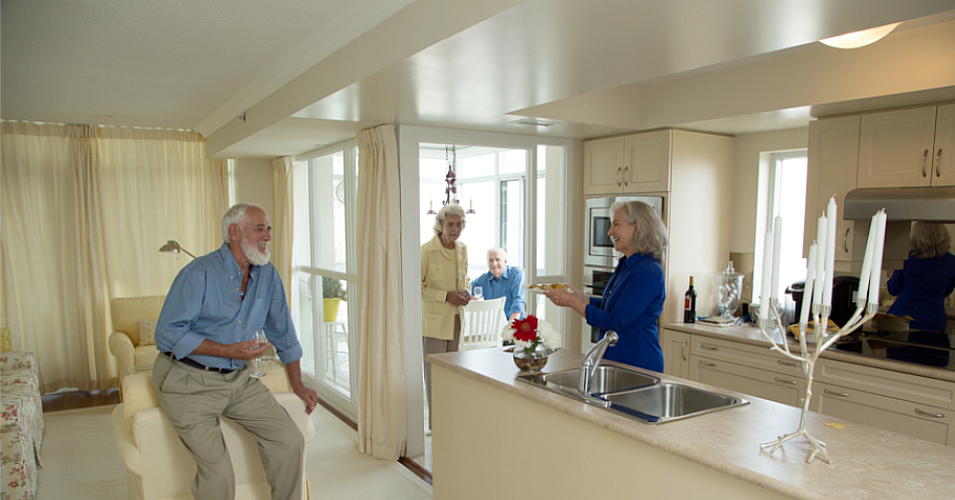 Our communities in Etobicoke and Burlington offer full size condominium suites in convenient and picturesque settings.
Both locations are in residential areas within easy walking distance of Lake Ontario and both have access to shopping, healthcare, banking, restaurants and walking paths.
What makes us different and better?
In addition to being affordable over the long term and having the services you need, your new home needs to look and feel like home and it does. The average condominium unit at Hearthstone is between 900 and 1000 square feet. Some units are bigger, some smaller but all of them have full kitchens where you can make any meal you choose. You can do a holiday dinner for your family, better yet, they can make meals for you, or you can order take-out from the dining room when you don't feel like going out. When you do feel like going out, there's a range of options on our menu and your favourite glass of wine is waiting in the dining room …or the pub if the game's on.
In your home there will also be a washer and dryer because we think there are better social options than deciding who gets the dryer next in the communal laundry room.
Hearthstone By the Bay (HBTB) – Etobicoke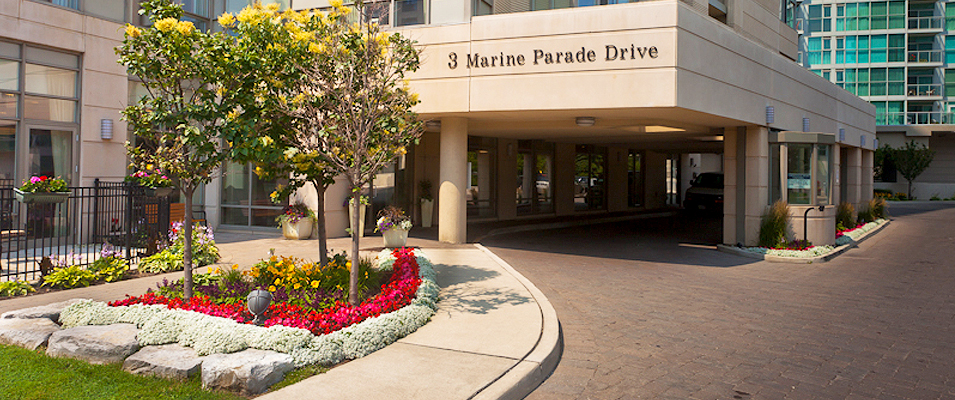 There's nothing like being close to water. Take a leisurely stroll along the Martin Goodman Trail, enjoy Lake Ontario and explore the Humber Bay Butterfly Habitat or take a trip on the Hearthstone shuttle to wine country or to an evening at the theatre organized by your on-site Recreation director.
Hearthstone By the Lake (HBTL) – Burlington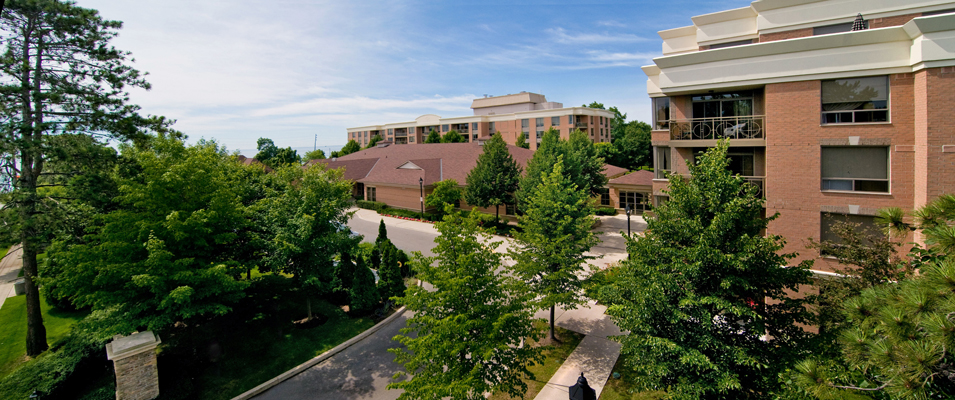 There's nothing like being close to the water. With beautiful views of Lake Ontario and walking trails by the water, Hearthstone by the Lake has a fantastic location. Surrounded by mature trees and remarkable gardens in a lovely established neighbourhood with all the stores and services you might need.